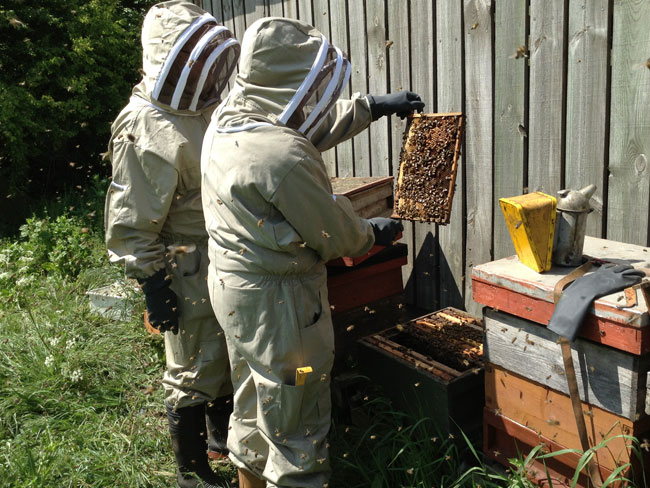 2014 Beginners beekeeping courses
we would like to thank every one who came on our courses in 2013 season ,we hope you all enjoyed your time with us and for those who bought bees we hope you had a great season
We are now taking bookings for beginners practical bee keeping courses. Hopefully we will be starting early May but we are weather dependent so lets hope for a good spring !
Our goal for our training courses is for  you to leave with the confidence to set up your own apiary, to keep yourself safe, be able to care for your bees and deal with any potential problems that might crop up.
Why not treat yourself or someone you know to a day training with us, which could lead to a hobby and a passion to last a lifetime.
Due to high demand our beginners beekeeping courses for 2014 are now sold out. If you would have like to come on one of our courses please contact us as we may still get some cancellations. If we have been unable to accommodate  you on a course for this year why not put your name down for our first courses in spring 2015 !
Regards David